About Patrick Allard, Owner, Bright Ideas Media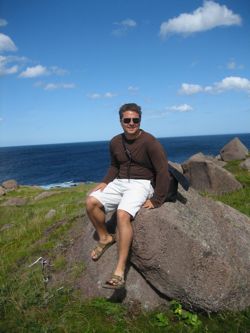 Patrick Allard, Owner and Web Developer, is the multi-faceted brilliance behind Bright Ideas Media, his company launched in early 2010. Bright Ideas combines technical expertise with a consultative approach to create vivid multimedia productions, clear call-to-action web development and designs, and intelligent website maintenance and hosting services to make managing your website easy for you.
A New Media and Web Development at BCIT graduate with Honours, Patrick is an open source advocate and primarily develops using the more robust Drupal Content Management System (CMS). Although he's worked on Wordpress sites, his passion is in Drupal.
When Patrick is not developing sites he is National Level Rugby Referee with Rugby Canada. He has been in the High Performance realm since 2006 when he was involved in refereeing the Rugby Canada Super League and The IRB North America 4 competitions.
"Refereeing has encouraged me to develop leadership skills while pursuing my passion. If I can control chaos as a referee in large-scale professional rugby tournaments, I know that I can manage any development challenge."
"My favourite pastime is to take an a 1995 site and bring it to the 21st century employing CMS, integrating multi-media and opening the door to social media. My goal is to get you or your business known and remembered through blogging, twittering, and redistributing videos through social media. I want it to be effortless for you."